On February 8, 1916 Wop May joined the Canadian Army – the 202 Edmonton Sportsman's Battalion of the Canadian Expeditionary Force, and took his initial training in Calgary, Alberta. Within a very short time he held the rank of Sergeant and was a Machine Gun Instructor, and later a Range Firing Instructor.

The Battalion was shipped overseas in 1917, and as they arrived in France there was a notice posted – "The Royal Flying Corps Needs Pilots" – they applied and Wop and Ray Ross were accepted and sent back to England. Their first introductory flight was at Northolt Aerodrome (London, England) in a Bristol "Fighter" – on landing an R.E.8 landed on top of them destroying both aircraft – nobody was hurt!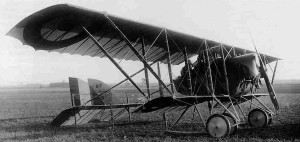 Wop was discharged from the Canadian Army on October 24, 1917. On his Discharge Certificate it is noted that the reason for discharge was "in consequence of Commission in the Imperial Army dated October 25, 1917.
Initial Training took place at the R.F.C. School of Instruction, Acton (London) starting October 27, 1917, the aircraft was a Caudron G.III. After 3 hours 29 minutes of instruction his first solo was on the 17th of November 1917.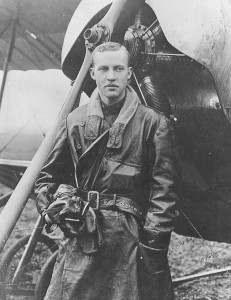 On the 23rd of December 1917 he transferred to 94 Squadron at Hendon for Higher Training including: Signalling, aerial photography, Bomb Dropping, Ground Gunnery on both the Lewis & Vickers machine guns, fighting in the air and formation flying. He flew the Avro 504, the Sopwith "Pup" and the Sopwith "Camel" graduating on the 28th of February 1918 holding the rank of Flight Lieutenant. He was then posted to a Fighter Squadron in France. At this point his log book shows a total of 55 hours, 9 minutes flying time.
Check out the section "Fighter Pilot" to see what happened next………